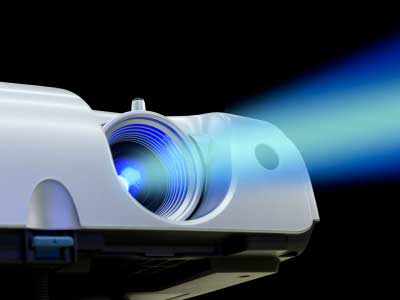 If you're planning to use your indoor home theater equipment for outdoor purposes, you might want to think again. Although this may seem like the best and most cost-efficient thing to do, we would not recommend it to be done and here's why.
Indoor vs. Outdoor Theater
The biggest factor that needs to addressed when comparing an indoor and outdoor home theater is the environment by which they are located in. Needless to say, home theaters that are situated indoors are more likely to be protected from lights and other environmental factors such as mist, humidity, dew, etc. Aside from this, some equipment, such as the projector, may have different throw radius for indoor and outdoor ones. Thus, outdoor theaters will require equipment that would fit the different and harsher environment. That being said, living room projectors, therefore, should not be used outside. 
When choosing a projector, several factors to be considered may involve their lumens, USB channels, weight, etc. To look deeper into the factors that you should consider, please read below.
Outdoor Projectors
Understandably, outdoor environment have a lot of factors affecting it and part of these factors are sources of lights. When it comes to setting up a home theater, you'd want your projection surface to appear black for a better contrast ratio as this is how they do it in legit cinemas.
For outdoor theaters, you'll have to battle against the neighbor's house lights, the stars, the moonlight, and even some streetlights. Hence, you'll need a projector that is way brighter than the one that works well in your dimly-lit living room.
Ideally, you'll need a projector that is bright enough to show sharp and clear images even when not all lights are turned down. Instead of turning off all light sources surrounding you, and increasing the risk of your audience tripping over, get a projector with higher lumens instead. For references, a screen that measures 12×7 feet should ideally have at least 2300 lumens.
As you use your projector for harsher outdoor areas, the chances of your projector getting all clogged up in their air filters are super high. Just so you know, operating projectors with clogged or blocked filters will be hasten its life cycle. Hence, cleaning and maintenance should be done regularly especially if your outdoor theater is located in an area where it's super dusty; otherwise, you'll be facing a projector that shuts itself down in the middle of the movie.
Please don't think that the higher the lumens are, the heavier the projector should be. Although that's how it worked years and years ago, modern technology has made it possible for small, compact, lightweight projectors to have just as much power as the heavy ones. Outdoor projectors may weigh as light as 2 lbs and still have the right amount of lumens in it.
Bottom Line
A projector is one of the most essential equipment when setting up your personal cinema; without it, you won't be able to project the movie itself.  It's important to choose the right projector to be able to maximize its worth. You may want to check out http://outdoormoviehq.com/best-outdoor-projectors/ for some ideas that may be useful for your backyard theater at home.